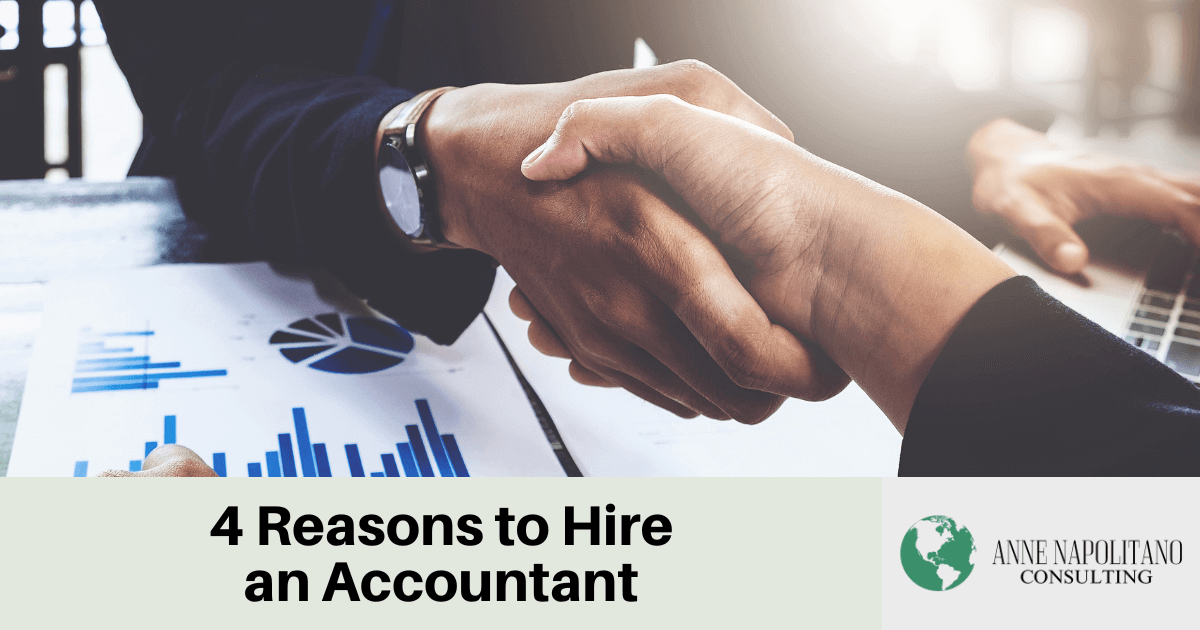 As a business owner, you know that managing your finances is essential to your success. But did you know if you hire an accountant, the benefits go beyond someone managing your books? Hiring an accountant can help you streamline your accounting process and actually save you money in the long run.
4 Reasons to Hire an Accountant
Here are four reasons you should hire an accountant for your business that you may not have thought about:
1. You get accountability for your goals and budget.
Anybody can set goals and a budget. However, reaching those goals and sticking to that budget can be a different story. While you're busy with the day-to-day operations of your business, your goals and budget may get put on the back burner. However, having an accountant on your team who knows your business's finances will help give you the accountability you need to keep your goals and budget at the forefront.
2. Accountants are the ideal planning partner.
You don't want to leave the future of your business up to guesswork. Having an accountant helps you to make sound plans for your business. An accountant will use
forecasting
, modeling, and competitor research to give you a more comprehensive view of your finances than a static financial statement can give you. By forecasting, your accountant can determine the expectations for the future of your business and use those projections to build a predictive model for you to make sound business decisions. By forecasting, modeling, and doing competitor research, your accountant can help you make decisions on budgeting, employment, project financing, and raising capital.
Additionally, an accountant is an impartial and objective decision-maker. When making decisions for your business, it's easy to let emotions get in the way. Having an accountant to help you make decisions based solely on the data will help you to make wise decisions for the future of your business.
3. Accountants can make key stakeholders more confident.
As your business grows, your team should grow too. Gone are the days of being a one-person show running every aspect of your business. Having a financial professional on your side is a good look for investors, partners, etc. Stakeholders can see that your business is growing and you desire to continue growing professionally. Your accountant also helps when it comes time to report to your stakeholders by preparing the necessary statements.
4. Accountants can save you money on your taxes.
Nobody loves doing their taxes. But taxes are a necessary part of owning a business. Having an accountant on your team can help ease the headache of tax season. A good accountant will know the tax laws inside and out. They can help you take advantage of all the tax deductions available to you, which can reduce your tax bill.
What are you waiting for?
If you're interested in learning more about how hiring an accountant could benefit your business, please reach out to us.
Schedule a call
and we can discuss your specific needs.